PoP Facilities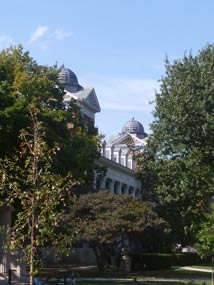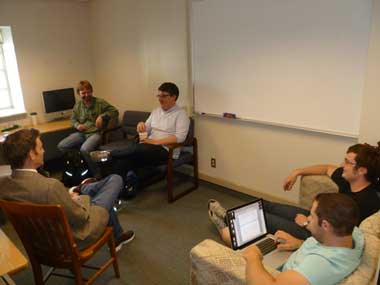 The climate-controlled PoP Lab is currently located in a cavernous space on the third floor of the English building (English 341).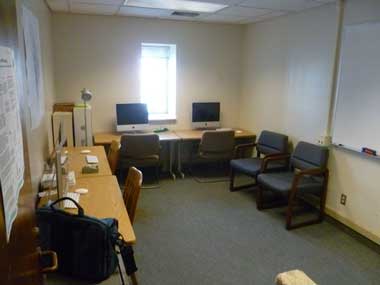 Our equipment includes four Apple iMac desktop computers, four Acer tablets, a cozy love seat, and sundry tables and chairs.
By far our proudest possession, however, is our massive new whiteboard.